Simple Steps to be a Consignor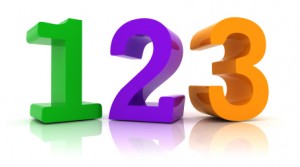 Consignors earned 60% of every item sold.
Read and sign the Consignors Contract (available when you register).
2. Select a day and time when you will drop off your tagged items.
3.  Select volunteer shifts to increase  your sales percentage AND shop earlier for the best selection.
1 shift volunteers earn 65% of their sales and early entrance into the PreSale.
2 shift volunteers earn 70% of their sales and early entrance into the PreSale.
3 shift volunteers earn 75% of their sales and earliest entrance into the PreSale.
4. Clean, package and/or hang your gently-used children's items. Enter individual items into your personal online inventory with prices. Print individualized bar-coded tags and affix on items using safety pins or clear packing tape.  Check out this page for Quick How-To & Best Practices.
Hint:  Bundle like and complementary items to create the minimum $2 price point.
Indicate if you are donating your items in the pricing system.
Please bring a self-addresses stamped envelope to your drop off appointment (this is how you will receive your check after the event).
6. After the sale starts, watch your items sell online! 
7. When the sale is finished, if you are collecting leftover items, just print your unsold inventory and bring it with you to consignor pickup. Otherwise, know your unsold items will be donated to the sale's charity of choice.
8. Receive a check of your proceeds in the mail within two weeks.

Free shipping with a purchase of $40 or more at Buildabear.com!
Treasure Hunt Mommies sellers also make our sales' best SHOPPERS.
Our sellers receive preferential treatment at our private, pre-sale, before opening to the public.
For additional perks, you may also VOLUNTEER at the sale.