Tips for first time shoppers.

Please note that while opening day does promise the best selection, it also can mean long checkout lines and large crowds.  Please be patient and prep your items for the quickest check out possible.

Pre-sorting and selecting only the items you plan on purchasing BEFORE you get into line greatly helps with the speed of the checkout process. On opening day, your time to checkout time could be long so bring a friend so you can take turns shopping while the other waits in line to "line sit" and move your items along as the line moves.
Get there early! The line to get in to the buildings forms early on the popular shopping days! The faster you get in the door, the better chance you have to get those coveted 'must-have' items you came for!
Be prepared for long lines. If you shop at either the preview sale or on opening day, be prepared to wait.
Make sure to bring a list with you. Looking for the perfect white sweater for your daughter's sundress?  or black dress pants for your son's choir performance.  Write it down.  When you are surrounded by thousands of terrific clothes – it's overwhelming and easy to forget you need the perfect sweater to match those 'too big last season, but will be perfect this year' pair of corduroys.  Having a list keeps you focused.
Be sure to bring something to carry your bargains in and make sure it is large enough for everything! Think it's big enough? GO BIGGER!!! It needs to be easy to pull when fully loaded to the top with items. We do not have shopping carts for you to use, we will have a few (very few) reusable shopping bags you can use while shopping, but we encourage you to bring your own reusable shopping bags, totes or even a laundry basket for all the great items you'll find.
Bring a friend! It's always more fun when you have someone to shop with! Make a day of it… go grab some breakfast, make a coffee run, and then shop shop shop and have fun!
Leave the little ones at home.  Shopping a consignment event may take stamina and concentration.  While we love little ones, you may find will be able to navigate the sale quicker and more efficiently without them in tow.  If you bring your youngsters, please note:

All strollers, diaper bags, infant carriers, etc. will be tagged upon entry for security reasons. We will also be checking all bags and strollers upon departure for security.

For the safety of all, strollers are not allowed during the Thursday presale event.

Bring your photo ID. If you are paying with a credit card, bring your driver's license or photo id with you.  We accept cash, credit and debit cards—no checks will be accepted.
Be nice to the other shoppers and the volunteers. We are all in this to benefit our kids and it can be really fun even during times when they are large crowds – especially when you enlist help from other shoppers! If you are looking for something special and can't find it, ask someone! It's most likely there!
Return unwanted items to the racks (in the proper size please!). Be sure to return your unwanted items to the proper racks when you are finished sorting. Think of the other shoppers and be considerate. The quicker you return unwanted items to the racks the quicker other shoppers can find their special bargain! If you do it for them, they will do it for you. Besides, if you change your mind and come rushing back hoping to find a outfit you almost bought but didn't, you'll want to be sure it's back where it should be so you can find it. (But you should just be on the safe side and take it home to begin with!)
All sales final.  So check and double check the size and style, the price may be terrific enough you won't have buyer's remorse if you bring it home and it doesn't work out as planned.  However, using a shopping list for focused buying and checking your items thoroughly will ensure you are 100% satisfied.  Remember, if you do get it home and it doesn't quite match or your child goes through a growing spurt before they've gotten to enjoy the snow pants – tuck it away and consign it yourself next sale!

Please Note: If you come across stains or items with holes or other damages that somehow 'slipped through the cracks,' please let a worker know! We immediately remove all items that are stained or damaged from the sales floor. We DO make a note of sellers who submit stained clothing and if we come across a seller with a lot of defective items they will not be asked to sell with us in the future. Volunteers do their best to catch these at check-in, but they are human and can miss things from time to time.
Business Partners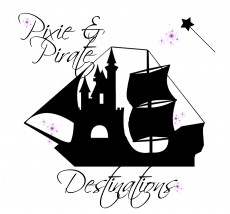 Penny Cooper | Pixie and Pirate Destinations
From Resorts to Dining to Tickets to Transportation – there is a lot to consider when you are planning a Walt Disney World or Disney Cruise vacation. With a Disney Vacation Planner, you have a friend by your side who will go the extra mile to create a personalized vacation plan that is just right for your unique family. Included with your Disney Vacation booking – Our FREE SERVICES are priceless! Request a Free Quote from www.Facebook.com/PirateMomPenny – mention Treasure Hunt Mommies for a free gift when deposit is applied to your Disney reservation.
No Comments
View Profile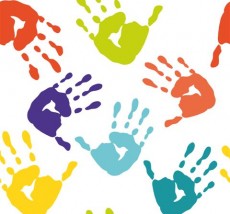 Camp Mercyville Where Kids Meet Jesus
Camp Mercyville is an eight week summer day camp in Hamilton. Through a variety of fun filled and educational activities, children grow and laugh and play.  Camp Mercyville, located in the heart of Hamilton on Klocker Road, teaches from the Bible – character, sportsmanship, creative thinking are all part of the rounded program they offer. Continue Reading
No Comments
View Profile