WhyВ В  ConsignВ В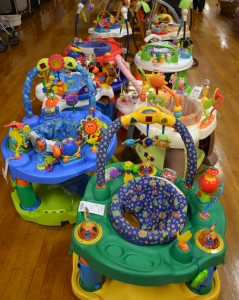 Consigning gives you the opportunity to sell your gently used clothing, toys, and equipment and receive up to 75% of the sales price at seasonal events attended by hundreds of shoppers!
Clean out, cash in and have the opportunity to shop for the best in boutique and name brand items – at bargain prices!
SellingВ  MadeВ  Simple!В
All you do is prep your items, create bar coded tags online, hang and tag your items, drop them off and wait for your check.
Free shipping with a purchase of $40 or more at Buildabear.com!
HowВ  ThisВ  Works
01.


Register online, you will receive a consignor number and choose a password. Use this information to enter your items into our online inventory system and create your tags. This is also how you'll track your sales during the event.

02.


Prep the quality, clean and  gently used items you want to sell and gather the materials you need for tagging them for the sale. Enter all of your items and print your bar coded tags. Attach tags your items, organizing by size and type.

03.


Drop off your prepped items before the sale. After you register as a consignor, select a drop off appointment, choose early and reserve the appointment that works best for your schedule.
GuideВ В  ToВ В  Success
Pricing is completely up to you as a consignor, just remember, we want you sell as many of your items as possible … so price them to sell. Items priced well, sell well! ...

more

Time spent preparing your items will be rewarded with increased sales at higher prices. Clothing: All items should be washed and zippers should be in working order. Clothing should be free of stains,...

more

Treasure Hunt Mommies Children's Consignment Sales has high standards, and that means we accept only the best in gently-used children's items. We will not accept anything that is stained, torn, outdated or broken. All items should...

more